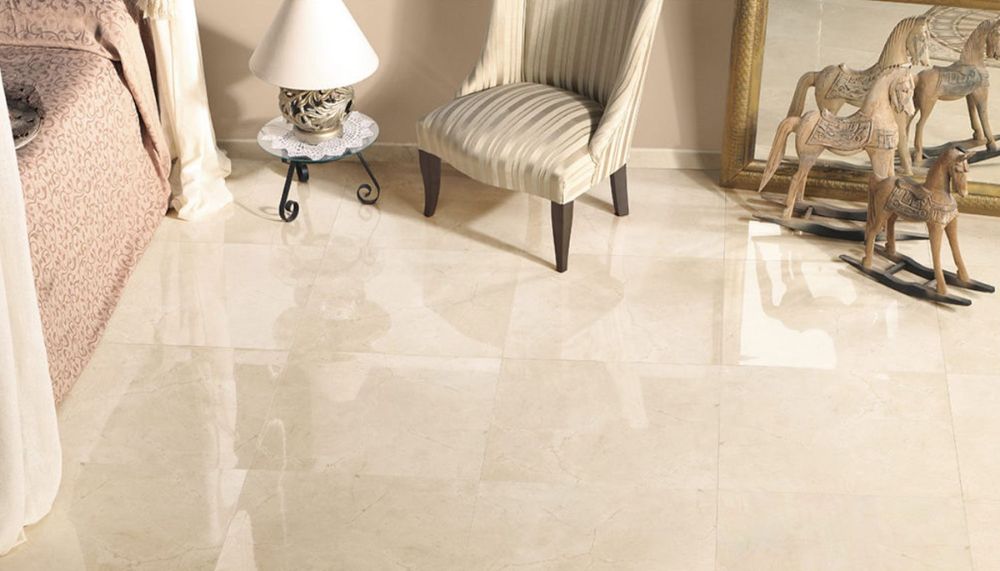 In the world of home decor and interior design, few elements are able to capture the hearts of architects and homeowners with their captivating beauty and charming design possibilities. Polished porcelain tile is one of the hottest buzzwords among these elements. With their unbeatable versatility, they have earned the well-deserved reputation of the most luxurious decor options and can be the crowning jewel of your interior. They are available in a wide range of sizes and patterns. But Among all these size formats, Polished Porcelain tiles 600x600 has their own popularity. But why is this square variant so famous?
In this blog, we will find the answer to the same. We will discuss how the versatility of polished tiles 600x600 makes them the perfect choice for your upcoming projects. Let's dive into the mesmerizing world of polished porcelain tiles.
1. Versatility in Design
Polished Porcelain tiles 600x600 help you effortlessly transform your home into a luxury oasis with their contemporary design ideas and layouts. Whether you are crafting an all-new urban mansion or reinventing your classic vintage home, they can be the opulent choice for all kinds of projects. Both polished porcelain floor tiles and wall tiles showcase a diverse range of design possibilities that suits every decor starting from modern to minimalist. Let's explore some of the famous and inspiring design options with porcelain tiles 60x60.
Marble Look Polished Porcelain Tiles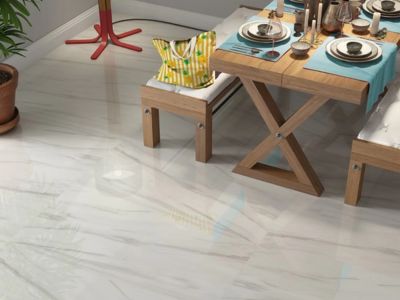 Marble is one of the premium materials used for home decor. It serves your home with a sense of luxury, comfort and serenity. However, natural marble flooring costs a lot, thereafter it is not affordable for everyone. Additionally, it is very difficult to maintain the charm of marbles for a long time as they can easily get damaged due to rigorous activities.
Marble look porcelain tiles bring the best solution to this problem. They provide the exact feel of marbles with a more durable appearance. With the classic size format of polished porcelain tiles 600x600, you can mimic the lustrous shine and intricate veining of marbles in a seamless way.
Wood Look Polished Porcelain Tiles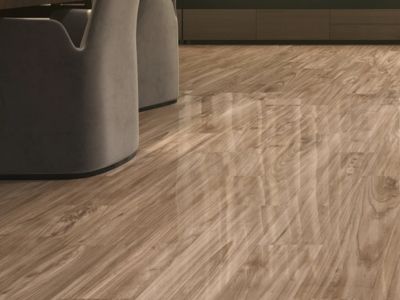 If you're a person who loves a vintage touch in the decor and is obsessed with wood flooring, then wood-polished tiles are the choice for you. Wood flooring is a classic and one of the most loved decor options. But with the increasing threat to the environment, it doesn't stand as a sustainable option for now. Wood look polished porcelain floor tiles are replacing natural wood by providing the same elegance in a more sustainable way.
Engraved with beautiful patterns inspired by natural wood structures, these tiles are a prominent choice for sustainable decor. Moreover, polished porcelain floor tiles 600x600, due to their large size and non-porous surface provide a more durable flooring that is resistant to moisture and cracks.
Stone Look Polished Porcelain Tiles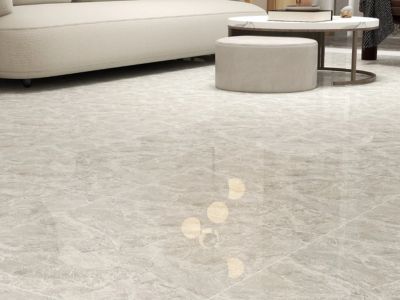 The rugged and earthy allure of natural stone can now be effortlessly incorporated into your interiors with polished tiles featuring a stone look. From the rustic charm of slate to the refined elegance of travertine, these tiles capture the essence of different stones with astonishing authenticity.
The rich textures and earthy tones of the stone-look porcelain tiles infuse your space with a sense of grounding and connection to nature, making them ideal for creating serene and harmonious environments. Their glazed appearance and symmetrical appearance due to the 60x60 format, brings the design close to the original appearance of stones.
2. Versatility in Applications
Beyond the captivating designs, polished porcelain tiles 600x600 also serve a wide range of applications to elevate every corner of your home. Starting from a busy kitchen to a calm bathroom, they can make every space stunning in look and smooth in function.
Flooring
Flooring is the foundation of your home that sets the environment and helps to build an impression for your visitors. Polished porcelain tiles with their luring beauty and exceptional durability can be a perfect choice for welcoming and warm flooring.
They provide you with endless patterns and layouts to transform your floor into a piece of art. By choosing the perfect pattern and vibrant colors you will be able to achieve your dream decor. Have a look at some pattern ideas with porcelain floor tiles 600x600,
Classic checkerboard
Hardy Herringbone
Mesmerizing Mosaic
In addition to unbeatable beauty, porcelain tiles also promise durability and longevity. Manufactured from premium materials like quartz and silica, these tiles represent the beauty that lasts for decades.
Walls
The versatility of polished porcelain tiles extends vertically, making them an exquisite choice for adorning walls throughout the home. Whether used as an accent or to cover entire walls, these tiles add depth and character to any space. Their glossy finish reflects light, creating an illusion of spaciousness, and their stain resistance ensures easy maintenance and longevity.
Examples:
In a modern bathroom, 600x600 polished porcelain tiles can be used to create a sleek and luxurious shower wall, adding a touch of glamor to the space while ensuring easy cleaning.
In a contemporary living room, these tiles can be used to create a feature wall, showcasing an eye-catching design that becomes the focal point of the room.
3. Versatility In Maintenance
Choosing a perfect decor material not only depends on its beauty but also the fact that how easy it is to maintain the same shine for years. 600x600 polished porcelain floor tiles provide the best maintenance features in comparison to other materials. Their shiny glazed surface is resistant to scratches and stains making it easier to maintain the allure in busy homes. Regular sweeping or mopping with a mild mixture of detergent and water.
The low water absorption rate of polished tiles means they are perfect for areas prone to moisture, such as bathrooms and kitchens. Water and humidity have minimal impact on these tiles, preventing the growth of mold or mildew and making them simple to wipe clean.
Conclusion
We saw how polished porcelain tiles demonstrate their versatility in every aspect, from design to maintenance. Therefore they provide you with a premium choice for your decor needs. With a vast range of design options, they will surely bring your decor dream come true.
About Zextron Ceramica
Zextron Ceramica is a renowned tiles manufacturer in the industry for setting a benchmark of exemplary designs and an exquisite range of products. With a seamless PAN India distribution, we have also created a global network by delivering high-quality porcelain tiles in several nations. We strive to manufacture unique and durable designs that serve your home spaces with stunning beauty and a promise of longevity. Choose your dream floor tile design from our latest collections.