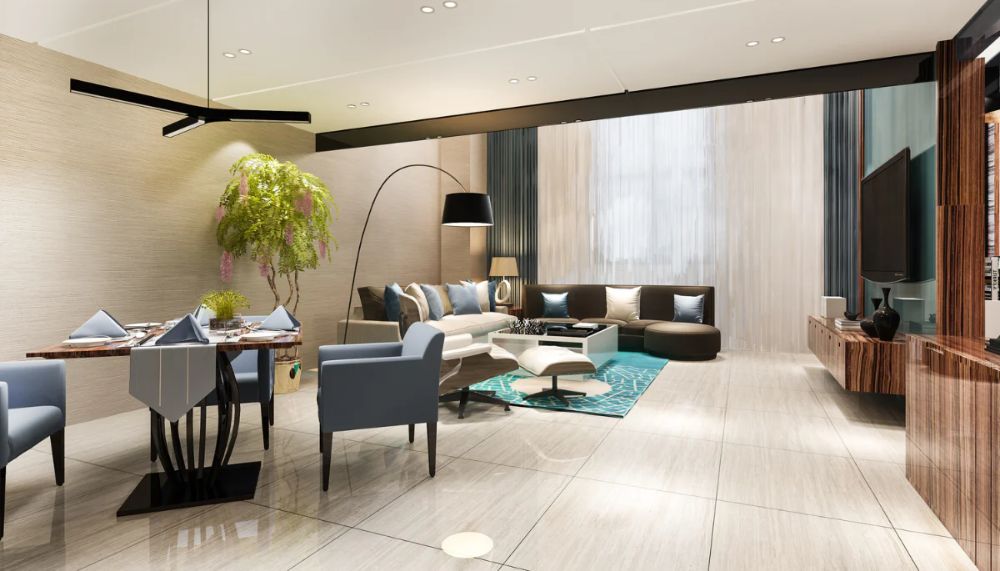 The industry has a recent popular choice for homeowners and interior designers, the vitrified porcelain tiles. These have hit the popular market due to their exceptional durability, low porosity, and aesthetic appeal. These tiles are made by firing a mixture of clay, silica, feldspar, and other minerals at extremely high temperatures.
This results in the creation of dense and non-porous material. The manufacturing process makes vitrified porcelain a top-notch choice for both residential and commercial applications. In this blog, we will explore the various types of vitrified tiles available in the market today and why you must pick them.
5 Different Types Of Vitrified Porcelain Tiles
1. Full Body Vitrified Porcelain Tiles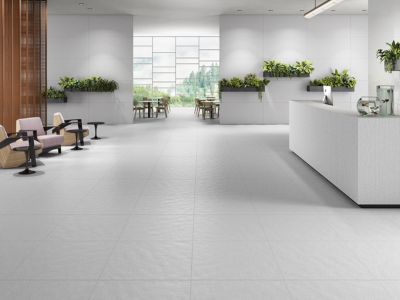 Full body vitrified porcelain tiles are highly characterized by their uniform color and composition throughout the entire thickness of the tile. During the manufacturing process, the color and design are infused into the tile, making them highly resistant to fading or wearing out over time. These tiles are perfect for areas with heavy foot traffic and outdoor applications since any scratches or chips will be less noticeable due to the consistent coloration.
The full body vitrified porcelain is available in a myriad of finishes, from matte to polished, giving consumers the freedom to choose the one that best suits their design preferences. Moreover, they are particularly sought-after for commercial spaces like shopping malls, airports, and hotels, as they can withstand high loads and are resilient against stains and chemical damage.
2. Glazed Vitrified Porcelain Tiles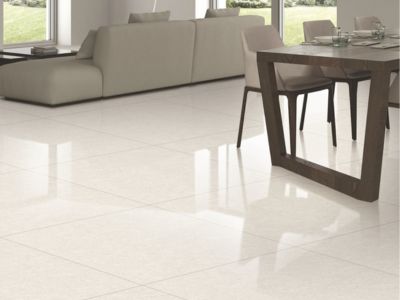 The glazed vitrified porcelain tiles feature a printed design or pattern on the surface, later coated with a layer of liquid glass and fired at high temperatures, unlike the full body porcelain vitrified tile. The process adapts a glossy finish to the tiles, enhancing their visual appeal. Glazed vitrified tiles come in an extensive range of colors, patterns, and designs, making them scale up the ladder and become versatile options for creating captivating interior spaces.
One of the top catchy things to know about the glazing process introduces a thin protective layer on the surface. These enhance the tile's resistance to stains and scratches, extending its life. These tiles are commonly used in residential projects, where their aesthetic versatility allows for endless design possibilities in kitchens, bathrooms, and living spaces.
3. Double Charged Vitrified Porcelain Tiles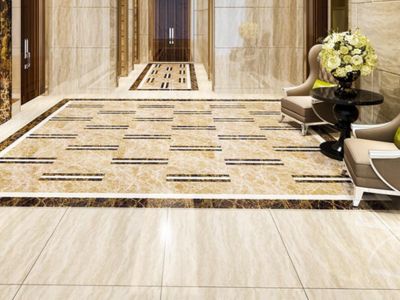 A unique manufacturing procedure is carried out for the Double-charged vitrified porcelain tiles, where two layers of different colored clay are pressed together under high pressure and then fired. The unique technique ensures the penetration of color and design through the entire thickness of the tile. Ultimately, making it more resistant to chipping and wearing off compared to the glazed tiles.
The advantages of the double-charged vitrified tiles are that, they are highly durable and ideal for high-traffic areas such as commercial buildings, hospitals, and educational institutions. These also exhibit excellent moisture resistance and are easy to clean, making them suitable for various applications, including outdoor spaces.
4. Soluble Salt Vitrified Tiles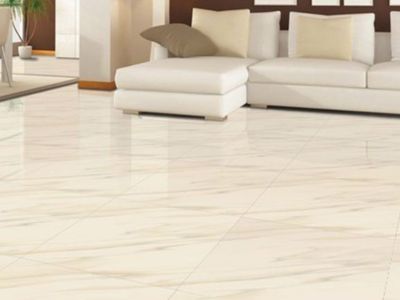 Soluble salt tiles are an upgraded version of regular ceramic vitrified tiles. A soluble salt compound is applied to the surface of the tile by pressing. Then fired at a high temperature, the salt dissolves which leaves behind unique patterns and intricate designs on the tile's surface.
These tiles are more affordable compared to other vitrified options, making them a popular choice for budget-conscious consumers. Even though the soluble salt vitrified tiles offer an attractive appearance. These are more suitable for areas with moderate foot traffic and are commonly used in residential projects for bedrooms and living rooms.
5. Digital Printed Vitrified Porcelain Tiles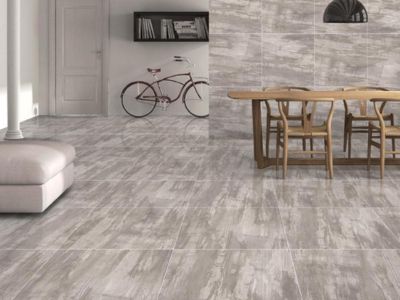 The revolutionary advancement in tile manufacturing has resulted in a category of digitally printed vitrified tiles. The technology allows the usage of intricate and high-definition designs to be printed directly onto the tile surface.
These beautifully replicate the look of natural stone, wood, and other materials with remarkable accuracy. The printing process offers endless design possibilities, and sectioning these tiles is highly sought after by architects and designers.
Digital printed vitrified porcelain tiles offer the best of both worlds, the beauty of natural materials in existence, and the durability of the vitrified porcelain tile. These are highly preferred in various indoor applications, such as creating accent walls, backsplashes, and flooring, providing a sophisticated and luxurious touch to any space.
Conclusion
The vitrified porcelain tiles offer more when it comes to catering to the diverse preferences and requirements of the clients. Whether you're looking for durability and resilience or aiming to create a visually stunning space, there's a porcelain vitrified tile type that perfectly fits the bill.
A full body of vitrified tiles excels in high-traffic areas, while glazed tiles offer endless design possibilities for residential projects. Double-charged vitrified tiles ensure superior durability and soluble salt tiles provide an affordable yet attractive option. Lastly, digitally printed vitrified porcelain revolutionizes interior design possibilities, capturing the essence of natural materials with the resilience of porcelain.
One must ask for expert advice, consider your specific needs, plan the budget, and look through the intended application area. With the right choice, porcelain vitrified tiles can elevate your interior spaces and stand the test of time.
Why Choose Us?
Zextron Ceramica's vitrified porcelain tiles undergo a unique manufacturing process, resulting in tiles that are highly durable and resistant to chipping and wear. Ideal for high-traffic areas, these tiles also exhibit excellent moisture resistance, making them suitable for various applications, including outdoor spaces.
Whether you're looking for durability, aesthetic versatility, or high-definition designs, our desirable range of vitrified tiles has the perfect option to elevate your spaces. We pride ourselves on providing tiles of exceptional quality that stand the test of time and offer timeless beauty.
Choose Zextron Ceramica for your vitrified porcelain tile needs and let us be your partner in creating stunning and resilient spaces that exceed your expectations.