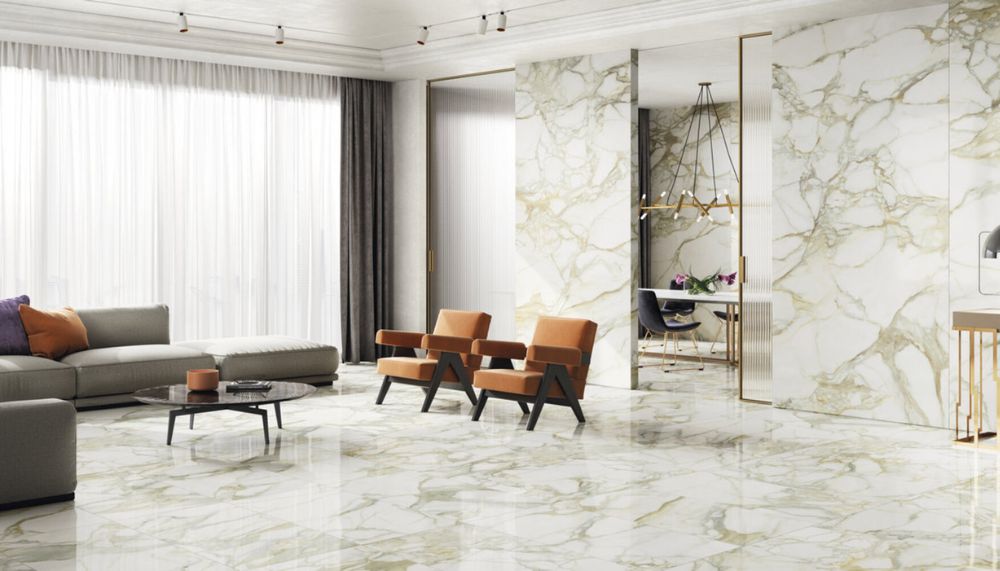 Porcelain tiles' popularity is surging like a storm in the field of modern home decor. These tiles showcase a myriad of design possibilities along with exceptional beauty. These tiles have unwavering charm and high-end durability making them a perfect choice for any space.
But due to the availability of such a diversity in their sizes, formats, colors, and patterns, sometimes it becomes difficult to choose the right one for your home. Selecting the wrong tiles can hugely impact the decor of your space and create an unpleasant atmosphere.
In this blog, we will help you in selecting perfect porcelain tile for your upcoming projects. So what are you waiting for? Let's go and explore the methods to choose the right tiles for your dream home.
Understanding The Porcelain Tiles
When it comes to selecting products for your home and interior, it becomes typically important to have good knowledge about the material you're choosing. So let's delve into the world of porcelain tile to have a deep understanding of them.
Porcelain tiles are crafted with a unique blend of natural raw materials such as clay, silica, quartz, and other materials. These raw materials are the secret to the mesmerizing luster of tiles. The slurry is now cut into different sizes and engraved with beautiful patterns to breathe life into the tiles. These tiles are now forged in fire at extremely high temperatures to achieve the signature endurance of porcelain tile. Such a complex manufacturing process is responsible for the eye-catching shine and unbeatable durability of these tiles.
Unlike other products such as marble and wood can't even match the quality of porcelain tiles. These tiles are 10x better than marble in terms of durability and are sustainable alternatives against wood flooring. Therefore people love to utilize these tiles for creating comfortable and visually appealing decor in their spaces.
Now that you have a good understanding of porcelain tiles and why to use them for your spaces, let's get back to the selection of perfect tiles.
How To Select Porcelain Tiles? Step-by-step Guide
Step-1: Assessing Your Space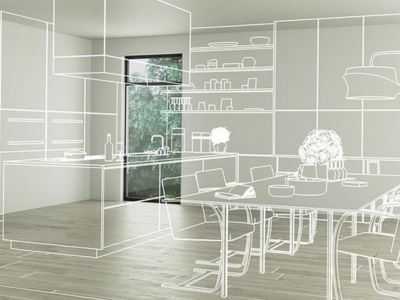 Before exploring different patterns and designs of porcelain tiles you must assess your spaces to understand the particular needs of the specific area. Evaluating the space accurately will help you choose the right tile size and layout that will cut down your expenses during installation.
Understanding the physical attributes and dimensions will guide you in deciding specific requirements for the tiles. For example, if you are looking for tiles for a cozy and expansive living room then it must be large size rectangular tiles for creating the design uniformity in the space. Tiles for the living room may have bright colors and glaze to exude an inviting atmosphere.
Step-2: Choose The Right Type Of Tile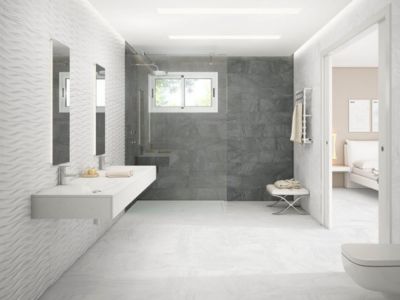 After evaluating the space, it's time to explore different porcelain floor tiles for the particular space. Porcelain tiles provide an array of options to select from. These tiles provide extensive diversity in terms of different superficial forms such as
Matte finish porcelain tile
Glossy finish porcelain tile
Polished or glazed tiles are a great option for open and large spaces with bright lighting such as living rooms. Using large format porcelain slab tiles in the living room creates a delightful appearance and adds visual expansion to the space making it more comfortable and welcoming in nature. Similarly, you can use matte finish porcelain tile in your kitchen to make it joyful and secure from extensive damages like spills and scratches.
Step-3: Size And Layout Consideration
Choosing the perfect size is one of the crucial aspects of selecting the tiles. Purchasing the wrong size format can lead you to spend a lot in the future. But how?
For instance, you have selected a larger tile size in comparison to your space. Now you can't install these tiles as it is and require adjustments. It will eventually end up cutting these tiles into the perfect size that can be a smash to your pocket. Similarly, when you are choosing smaller formats that are not appropriate to your space, you might need to change the whole design idea to cut the expense of replacing tiles. Therefore it's pretty important to choose the perfect tile size and format for particular spaces.
Step-4: Color And Design Selection
Color and design significantly affect the aesthetics of particular spaces according to their appearance. Porcelain tiles serve you a playground of different colors and patterns to choose from. But you have to be very wise in selecting the right ones for your home.
To choose the right color, consider the lighting and preexisting design of the spaces. For example, if your space is nourished with sunlight and has a brighter look then you must choose neutral hues that will complement the best of such spaces. Similarly, for a space with deemed lighting and a cluttered appearance, you must go with textured tiles with bright colors to make the interiors stand out and don't look clumsy.
The color combination of tiles also depends on the variation of design. Therefore it's advisable to prepare a simple blueprint for the theme or design you have in your mind.
Porcelain tiles offer a plethora of options, from timeless neutrals to bold statements. Harmonizing the hues of the tiles with the surrounding elements can create a cohesive and visually pleasing environment. Pay attention to how the tiles interact with walls, furnishings, and other design accents, ensuring a seamless integration that elevates the overall aesthetic.
Step-5: Considering Maintenance And Cleaning
Prioritizing easy cleaning and maintenance when selecting porcelain floor tiles is essential for a functional and attractive space. Opt for matte or textured finishes to minimize water spots and smudges. Choose darker grout colors or epoxy grout for stain resistance. Larger tiles with minimal grout lines reduce dirt accumulation, while slip-resistant surfaces enhance safety.
Check tile specifications for stain and chemical resistance. Consider sealing options if necessary. Follow the manufacturer's maintenance guidelines and perform practical cleaning tests on samples. By making thoughtful choices based on these factors, you'll ensure that your porcelain tile selection not only adds to the aesthetics but also simplifies the upkeep of your living or working environment.
Frequently Asked Questions (FAQs):
Q-1: Why choose porcelain tiles?
Choose porcelain tiles for their durability, water resistance, low maintenance, and versatile design options, suitable for both indoor and outdoor applications.
Q-2: How to select porcelain tiles?
When selecting porcelain tiles, consider factors like application (floor or wall), size, design, finish, and budget to find the right fit for your project.
Q-3: Why are some porcelain tiles so cheap?
Some porcelain tiles may be cheaper due to factors like lower-quality materials, less intricate designs, or cost-efficient production methods. Price often reflects quality.
Q-4: How to check the quality of porcelain tile?
To assess porcelain tile quality, look for low water absorption (below 0.5%), a consistent thickness, smooth edges, and a durable finish.
Q-5: Are all porcelain tiles glazed?
No, not all porcelain tiles are glazed. Porcelain tiles can be glazed or unglazed, with the choice depending on the intended application and desired aesthetic. Glazed tiles have a protective, shiny coating, while unglazed tiles have a matte finish.
Conclusion
Selecting the right porcelain tile is a crucial step that will help you build the perfect decor and harmony in your space. Considering all the above steps you will become a pro in evaluating tiles and choose the right one that reflects your style. However, selecting a well-established manufacturer is the key to discovering the perfect porcelain tiles. Therefore you must have a keen eye on finding the best manufacturer for enhanced results.
About Us
Zextron International is a renowned ceramic tiles manufacturer in the industry for setting a benchmark of exemplary designs and an exquisite range of products. We are not just a brand, it is a foundation of strong ambitions from our passionate team members. Our family includes both enthusiastic youngsters and industry experts who are working continuously to deliver the best for our customers. Choose your dream floor and wall tile design from our latest collections.