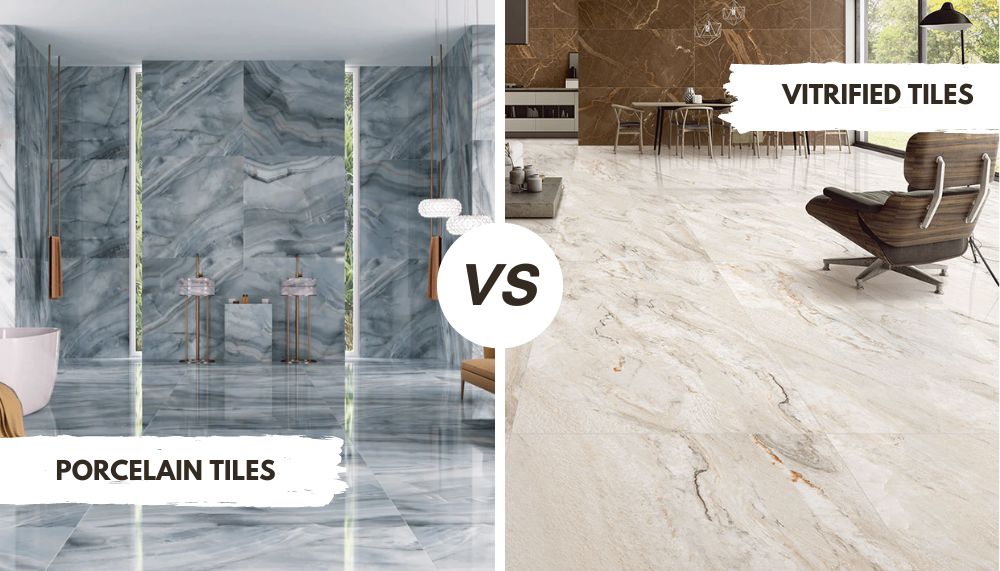 In the ever-evolving world of interior decor, healthy competition between products is surging day by day. One of the famous rivalries is the selection between porcelain tiles and vitrified tiles for modern-day homes. Both the tiles are increasing in popularity and also making it difficult for homeowners to choose the best between these two. Porcelain tiles as well as vitrified tiles have their own advantages and disadvantages according to various parameters.
By keeping an eye on all these key elements it will be simpler for you to choose the perfect one for your upcoming projects. In this blog, we have evaluated both tiles on 5 major parameters. Let's have a look at who stands out the best at the end of our discussion.
Porcelain Tiles vs Vitrified Tiles: The Comparison
Manufacturing Process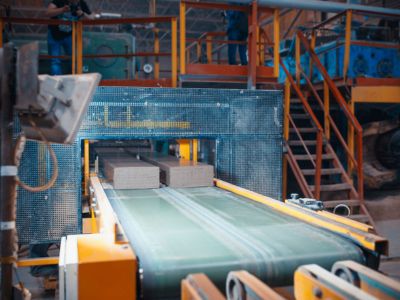 The manufacturing process of both tiles plays a significant role in diversifying them in terms of texture, durability, and features. Both porcelain and vitrified tiles undergo a series of crucial steps to get the end product. Let's have a clear look at how these tiles differ from each other in the case of manufacturing.
Manufacturing Of Porcelain Tiles
Porcelain tiles are manufactured using natural raw materials such as quartz, clay, and feldspar. A smooth and fine blend is prepared using these materials for shaping the tiles in the next step. The slurry in the next step is molded in different size formats and patterns at high pressure. Therefore porcelain tiles have a non-porous core as the excess water and air are eliminated during this step.
The dried tiles now undergo the firing process which provides these tiles with the signature lustrous appearance. Porcelain tiles are fired at extremely high temperatures generally above 1,200 °C to have the hallmark shine and create durable decor pieces. The whole manufacturing process is assessed by a skilled quality control team to maintain the optimum quality of tiles.
Manufacturing of Vitrified Tiles
Vitrified tiles also possess a complex manufacturing process that contains raw materials such as silica, ground clay, and additives. Silica is the key ingredient providing the natural glaze to vitrified floor tiles. The raw materials are precisely mixed to create a homogeneous mixture for giving shape to the tiles. The blend is often referred to as "body mix" and lays a foundation for tiles.
Vitrified tiles undergo an additional step called wet grinding to achieve the finest particle size for a consistent glazing surface. After wet grinding the slurry is molded into different shapes and fired at a temperature above 1000 degrees Celsius for vitrifying the raw materials. It is worth mentioning that vitrified tiles undergo a dual firing process to achieve their mesmerizing glaze.
Cost-effectiveness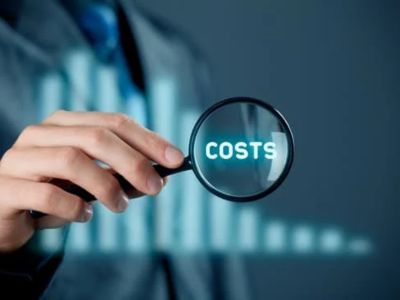 The cost of tiles is one of the most important factors during the selection of the perfect tiles for your home. The cost of porcelain tiles and vitrified tiles varies depending upon different factors.
Porcelain tiles are crafted using better quality materials and fired at longer periods of time, therefore are available at a high cost compared to vitrified tiles. However, their price varies according to size, layout, patterns, and design. Vitrified tiles on the other hand are manufactured using common materials. Therefore, it has a lower cost in comparison to porcelain tiles.
The cost of both tiles also depends on the choice of design, texture, and finish of tiles. For example, glazed tiles are sold at comparatively higher prices than matte-finish tiles. But vitrified tiles come in a nearly identical price range with a good range of design possibilities.
Therefore both tiles have their own pros and cons in terms of price factor. It greatly depends on your requirements and needs to choose the perfect budget-friendly option among these two.
Availability Of Different Options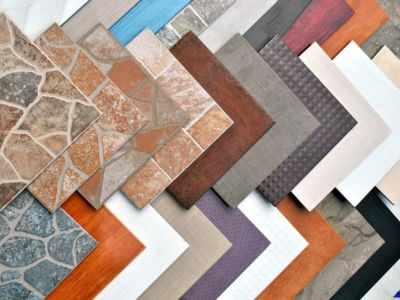 Porcelain tiles and vitrified tiles both showcase a wide range of variations in terms of sizes, finishes, and textures for buyers. Their variants promote different features and functionality from each other.
Types Of Porcelain Tiles
Glazed porcelain tiles: These tiles are one of the premium kinds of porcelain tiles with shining surfaces. It undergoes repeated polishing to achieve the luster over the surface. These tiles can add life to a home when used in different colors and patterns.
Matte Porcelain Tiles: Matte-finish porcelain tiles have a non-reflective, soft appearance. They are popular for their slip resistance and are commonly used in high-moisture areas like bathrooms.
Textured Porcelain Tiles: Textured porcelain tiles have a surface with various textures, patterns, or reliefs. These tiles provide visual interest and can be used for both indoor and outdoor applications.
Types Of Vitrified Tiles
Double Charged Vitrified Tiles: These tiles have a double layer of pigment and are fired at very high temperatures. They are known for their vibrant colors and patterns and are often used in commercial spaces and areas with high foot traffic.
Polished Vitrified Tiles (PVT): Polished vitrified tiles have a glossy finish achieved through polishing the surface. They are available in a wide range of designs and are known for their reflective quality, making spaces appear brighter.
Glazed Vitrified Tiles (GVT): Glazed vitrified tiles have a layer of glaze applied to the surface, which allows for intricate designs and patterns. They are popular for their aesthetics and are suitable for both residential and commercial use.
Installation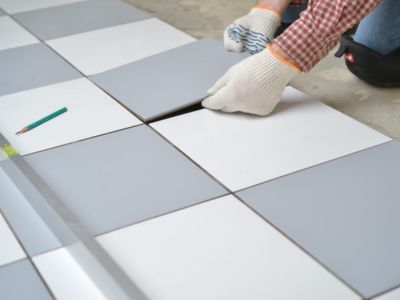 Porcelain tiles and vitrified tiles have installation procedures nearly the same as each other. But every step in the process varies in terms of difficulty and choice of material for both. Let's have a clear view of some of the potential differences that arise during the installation of both tiles.
Tile Weight
Porcelain tiles are lightweight and easy to handle during the installation. While vitrified tiles are comparatively thicker and denser than porcelain tile, hence creating challenges during installation.
Adhesive Selection
Vitrified tiles having a heavier structure require strong adhesive during installation. But porcelain tiles are good to go with a light adhesive for proper jointing.
Choice of Tools
The choice of tool varies according to both tiles. Porcelain tiles require simple tools for cutting but may require specialized tools for different patterns. Vitrified tiles on the other hand required specialized tools like diamond head cutters due to their dense core.
Applications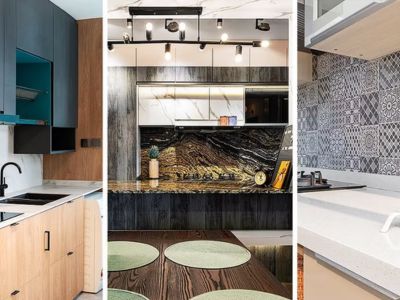 Both porcelain tiles and vitrified tiles have a wide range of applications in different spaces. But both have different purposes of use. Let's understand it a bit more.
Porcelain tiles and vitrified tiles both are used extensively for creating stunning floors in both residential and commercial spaces. Porcelain tiles are used for their durability and easy cleaning features for hassle-free maintenance. But vitrified tiles at the same time are used for creating fascinating spaces for building a long-lasting impression.
Porcelain tiles are prominently used in kitchens and bathrooms due to their water-resistant property. These tiles prevent water accumulation and restrict bacterial growth in such areas. Vitrified tiles are more effectively used in open spaces like bedrooms and living spaces for creating a soothing and relaxing atmosphere.
Conclusion
In summary, we can say both tiles represent their pros and cons according to different parameters. Both tiles can serve as an elegant and long-lasting decor element for the home. However, the selection of tiles hugely depends upon the requirements of your space and the design idea behind it. Therefore before choosing any one of these remember to consult with a professional interior designer and tile manufacturer for a better selection.
About Us
Zextron Ceramica is one of the globally renowned manufacturers of wall and floor tiles. Our commitment to precision technology and innovative craftsmanship has earned us the trust and recognition of clients worldwide. As a trusted manufacturer and exporter, we take pride in setting the industry standard for unparalleled quality and enduring durability with our porcelain tiles and vitrified tiles. Explore our wide range of exquisite designs and tiles, and let us transform your ideas into reality.