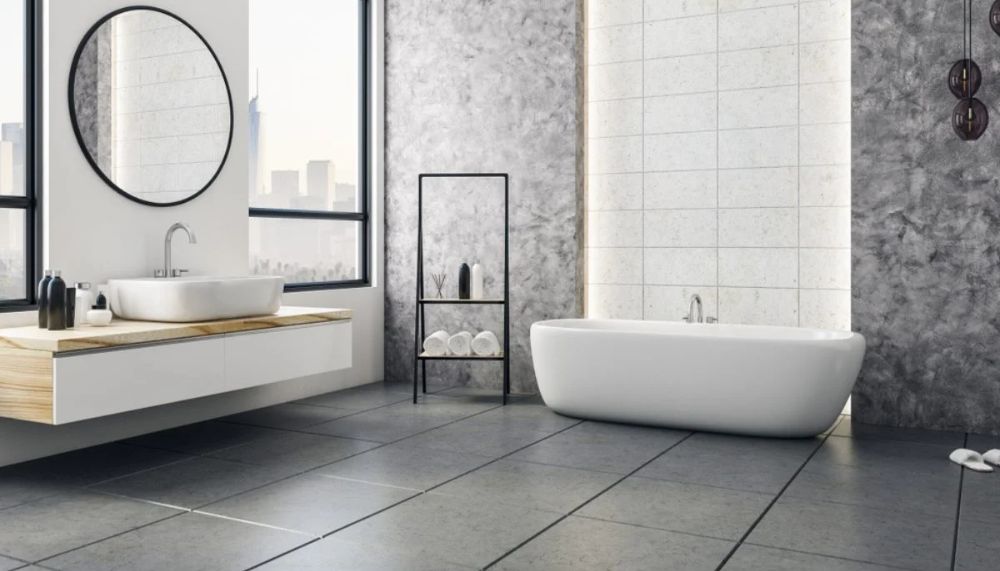 Imagine stepping into a bathroom whose floors and walls radiate the beauty of nature and create a comfortable atmosphere just like a luxurious spa. It's not a dream but a reality that can be yours with the implementation of porcelain tiles in your bathroom. Porcelain tiles present a premium range of collections for the bathroom that not only serves as a regal escape but also improve functionality for the overall space.
Homeowners are falling in love with their designs and exceptional durability. But except that, what are the reasons that one should choose porcelain tiles for the bathroom? In this blog, we are going to answer the same for you. We will list 5 tempting reasons that will show why porcelain tiles should be a preferable choice for your bathroom decor. Let's get started.
5 Reasons to Choose Porcelain Tile for Bathrooms
Superior Water Resistance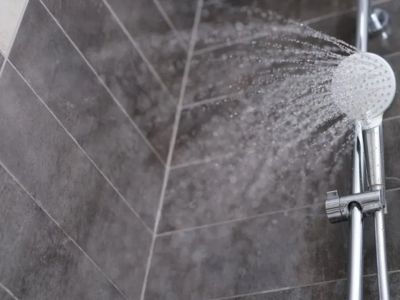 Porcelain tiles are worldwide recognized for their unbeatable water-resistant quality and are nearly impenetrable by water bodies. According to the American Society of Testing and Materials (ASTM C373), porcelain tiles showcase a water absorption rate of less than even 0.5% and earn the badge of "impervious". The secret behind their water-resistant quality is hidden in the selection of premium raw materials and advanced manufacturing processes.
Porcelain tiles are manufactured from premium natural materials such as clay, silica, and quartz for obtaining exceptional quality. These tiles undergo a firing process at extremely high temperatures and pressure during manufacturing. The firing process provides porcelain tiles with their signature dense surface and shine. This makes these tiles resistant to water.
Therefore porcelain tiles can easily repel water from their surface and save your home from extensive damage. Therefore porcelain tiles for bathroom flooring can be a wise and advantageous choice.
Slip Resistance and Safety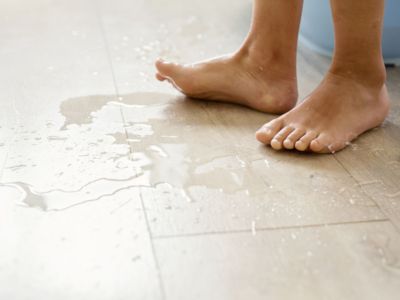 Safety is a major concern in places that come in regular contact with water such as bathrooms. Bathrooms are a space that is prone to accidents, especially when water, soap, or oil come into contact. Accidents can even lead to severe injuries and need can't be ignored especially in the case of children, the elderly, and specially-abled persons. Therefore building slip-resistant flooring becomes vital to avoid risk and ensure safety.
Porcelain tiles with a non-porous and textured surface can be a great option for bathrooms. Their texture helps to increase friction between tiles and feet creating the required grip. Their extremely low absorption rate for water helps to prevent the formation of paddles or slippery patches on the floor. By choosing slip-resistant porcelain tiles for bathroom flooring, homeowners and businesses can create a safer environment for everyone using the space. This reduces the risk of dangerous slip-and-fall accidents and promotes overall bathroom safety.
Hygienic and Non-Porous Surface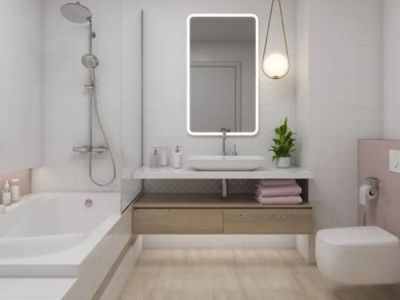 World has recently seen some massive cases of infection and disease spreading due to unhygienic lifestyles and spaces. That's why, homeowners are now more concerned about hygienic decor products that prevent any kind of bacterial growth to keep their loved ones safe from diseases.
We have already discussed that porcelain tiles serve a highly non-porous surface that is impenetrable by water bodies. Their tough and brittle surface doesn't allow dust and debris to settle down on the surface and hence prevents allergies. Being resistant to water these tiles prevent the accumulation of water and bacteria in places like the kitchen and bathroom and promote hygiene.
In such a way porcelain floor tiles create cleaner spaces and reduce the risk of diseases. Their ease of cleaning also prevents the growth of mold and mildew and contributes to improved air quality. All these advantages make them a perfect choice for creating a healthy and happy home.
Easy Maintenance and Cleaning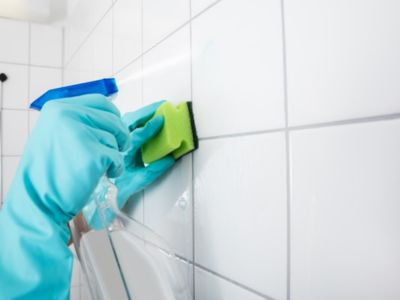 Regular cleaning is very crucial in places like the bathroom to maintain a hygienic atmosphere. But cleaning is a hassle and becomes tougher when it comes to the bathroom because of the stains and spills.
But bathroom porcelain tiles are here to solve all your issues. These tiles provide the best maintenance features among all the other materials. Having a non-porous surface, there is no accumulation of dust and debris over the surface which means just regular sweeping and you will get a floor free from dust.
But remember to use mild detergent and warm water to prevent causing damage to the surface. So if you want to avoid strenuous cleaning tasks, make sure to opt for porcelain tiles for your bathroom.
Versatility In Design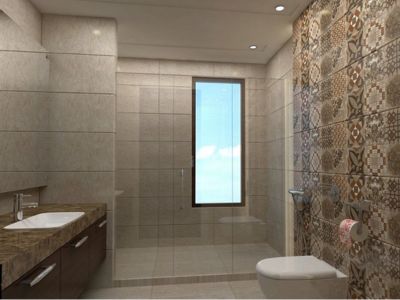 In recent times bathrooms are becoming more stylish and glamorous in look. Everyone needs a decor that provides a luxurious appearance and durability but in a cost-effective way. Most of the luxurious options such as marble are high in price and also don't provide the desired durability or design versatility.
But wait! This scenario has been changed after the arrival of porcelain tiles for the bathroom. These tiles provide an array of luxurious design possibilities that too in a cost-effective range. You can choose from classic natural stones to luxurious minimalist designs for the playground of porcelain tiles.
Available in different size formats such as square, rectangular, and slab tiles they provide countless options for every bathroom. With their intricate patterns and vibrant hues you can unleash your creativity and give your bathroom the dream look you have desired.
Conclusion
Evaluating all the reasons, we can say that choosing porcelain tiles for bathroom decor provides a winning combination of beauty, functionality, safety, and ease of maintenance. It's a choice that not only elevates the aesthetic appeal of the bathroom but also enhances the overall comfort and well-being of the occupants. These all make them a stand-out choice from others. But always remember to purchase quality tiles from renowned manufacturers for better results.
Why Choose Zextron Ceramica?
Zextron Ceramica, a prominent tile manufacturer from India, is renowned globally for its innovative and exceptionally durable porcelain tiles. Our extensive range of high-quality tiles, available in various sizes, is a perfect fit for all your projects. These lightweight tiles offer easy installation and ensure long-lasting performance. Contact us today to upgrade your decor at the best and most affordable price.
Frequently Asked Questions (FAQs):
Which are the best materials for bathroom walls?
Ideal materials for bathroom walls include porcelain tile, ceramic tile, glass tile, and waterproof paint. These options offer durability and resistance to moisture.
Is porcelain tile good for shower/bathroom walls?
Yes, it is a top choice for bathroom walls due to its water resistance and durability. It provides a sleek and easy-to-clean surface for a shower area.
Is porcelain tile good for bathroom floors?
Porcelain tile is an excellent option for bathroom floors. Its durability, low maintenance requirements, and resistance to moisture make it a practical and stylish choice.
What is the most popular tile for showers?
Subway tiles, whether ceramic or porcelain, are among the most popular choices for shower walls. Their classic and versatile design complements various bathroom styles.
Can you use porcelain tile in a shower?
Yes, porcelain tile is an excellent choice for showers. Its low water absorption rate and durability make it suitable for wet environments.