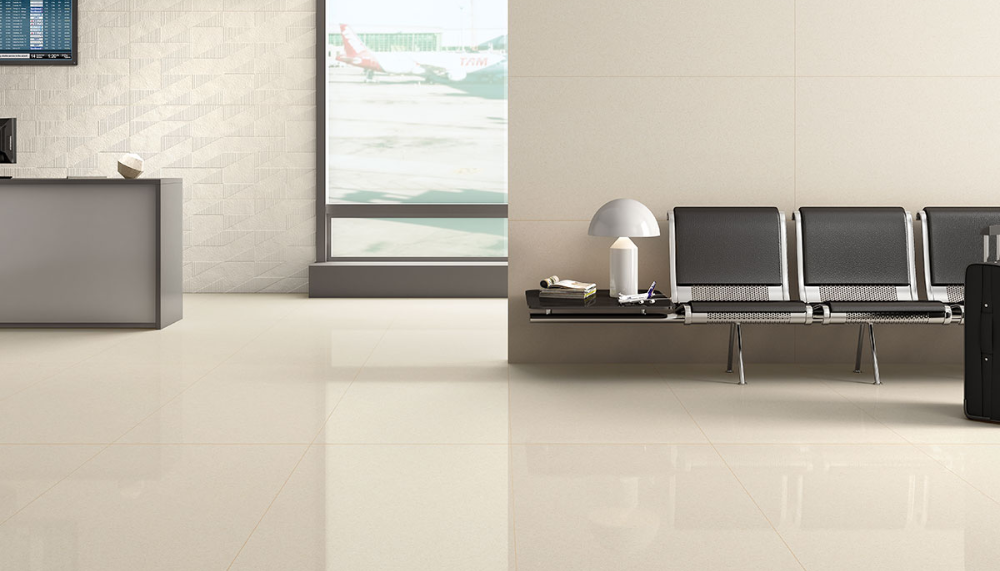 Escape into the captivating world of interior design with attractive porcelain color tiles as your ultimate game changer! Watch your living spaces go up a notch with five popular porcelain hues carefully crafted by the experts at Zextron Ceramica. We invite you to delve into the magic of these mesmerizing colors and prepare yourselves to embark on an alluring journey with us for interior design excellence.
Top 5 Popular Colors of Porcelain Tiles
1. Indulge in Timeless Sophistication with Black Floor Tiles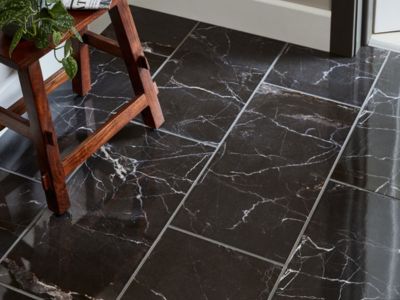 An air of sophistication and class exudes from black porcelain tiles, plotting them right as number one must-haves for modern and luxurious interiors. Your goal is the sleek elegance of glossy black or the understated charm of matte black, these tiles add a touch of drama to any space of your home.
Creating a striking contrast with lighter elements in your kitchen or bathroom will help you witness the transformation of your ambiance at its peak beauty.
2. Embrace Classic Simplicity with White Floor Tiles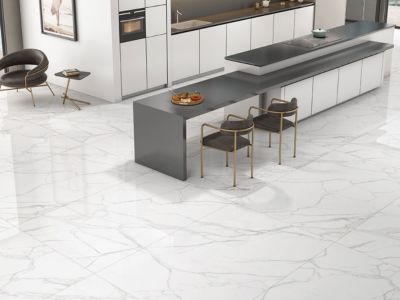 White porcelain floor tiles are a timeless and versatile option that brings an airy and spacious feel to any room. These tiles act as a clean canvas, giving the freedom to experiment with various textures and patterns.
Thereby, adding a fresh and contemporary look to your home. Subway tiles in the kitchen or mosaic tiles in the bathroom, white tiles create a stunning backdrop for your creative expression as a person.
3. Infuse Serenity with Tranquil Blue Floor Tiles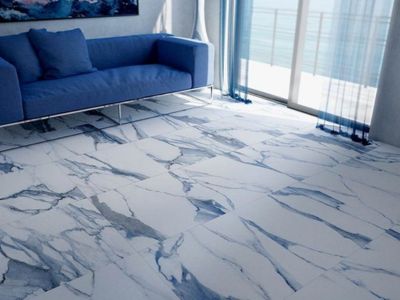 The calming power of blue with the enchanting blue porcelain tiles is enchanting to experience. From soothing aqua shades to deep navy hues, these blue floor tiles are perfect for every space including the bathrooms, bedrooms, or even rich accent walls in the living room.
Transform your living spaces into serene sanctuaries for relaxation and mental peace, with the soothing essence of blues washing over your home with their restfulness.
4. Discover Versatility and Elegance with Grey Floor Tiles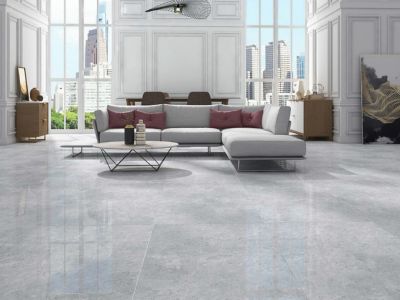 Grey porcelain tiles reign at striking the perfect balance between welcoming warmth and true sophistication. Preferences lie between light grey to brighten up your spaces or dark grey for a more dramatic effect. Both of these tiles effortlessly complement any color scheme. Upgrade your home with the understated charm of grey, an element of elegance in every room.
5. Unleash Rustic Charm with Wood Floor Tiles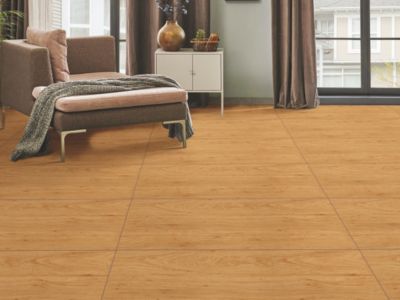 The wood floor tiles offer the ideal solution for those yearning for a natural and rustic vibe. These tiles beautifully mimic the authentic appearance of wood while providing the durability and ease of maintenance of porcelain tiles.
Choose from the warm, honey-toned wood tiles or embrace the weathered, distressed-looking ones. Each of them succeeds in bringing nature's cozy and inviting atmosphere indoors for you.
Experience Unparalleled Quality and Design
We, at Zextron Ceramica take pride in offering a premier selection of color tiles, delivering unparalleled quality and diverse designs to suit every taste. We take commitments seriously and ensure sustainability in our practices. Thus, elevating your living spaces responsibly and reducing major environmental impact without compromising on style.
Wrap Up Your Home Transformation With Zextron Ceramica
Zextron Ceramica's colored porcelain tiles stand as the secret weapon to elevate your living spaces into stylish havens. Whether you crave the timeless elegance of black and white, the calming vibes of blue and grey, or the rustic charm of wood, each color offers a unique and captivating aura to your home.
Experience the perfect blend of beauty and durability with Zextron Ceramica's exquisite porcelain floor tiles. Let us transform your interiors into captivating havens of style and sophistication, elevating your home to new dimensions of splendor. Embrace the power of colors, and witness the magic they bring to your space. Discover the art of interior design with Zextron Ceramica today.